Day 20: Path optimizer is such a nice winter treat 🍬
It's the time of the year were we are allowed to stuff our mouth with a lot of good food. So today I will offer you a nice sugarless treat : my favorite new feature of Winter 21, the Journey Builder Path Optimizer.
What it is?
Journey Builder Path Optimizer allow us to define multiple journey path to test, based on email engagement metrics and more, and the new entrants will be lead into the winning path.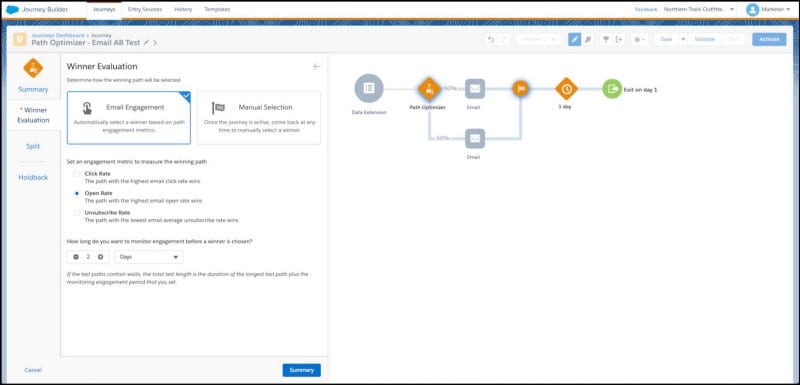 Why I love it?
It allow us to adjust our marketing strategies to easily meet our business goals.
How to do it?
Just drag and drop the Path Optimizer activity on the canvas and start to add "regular" activities between the start and the finish points of it.
If you want to learn more about this feature, you can find more information about it here and here.
---
Hope you had a good read, and come back tomorrow for a new article written by Yann Perramant.
And if you don't want to wait for Yann's article, you can go to https://blog.texei.com to see more content.
Découvrez d'autres articles du blog